it's time for a new approach to shaping and sharing our stories.
Public relations and marketing professionals are under increasing pressure to deliver media results, and those results are increasingly difficult to get. The practice of relying on the media to share your stories, boost your credibility and strengthen your reputation is under assault.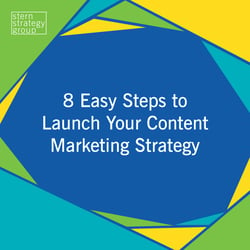 But just because media relations is no longer the headlining tactic doesn't mean there aren't effective alternatives. Learn how content marketing can help:
- Attract, engage and convert leads
- Build trust through meaningful, actionable content
- Produce greater ROI than other communications tactics
Content marketing is proving its worth in helping you reach your communications goals – with even stronger ROI. That means more brand awareness, audience engagement and lead generation. Grab your copy to learn how to launch a content marketing strategy in eight easy steps.