Prepare your organization to win 2021 — AND BEYOND.
Don't underestimate the power of a strategic communications plan. Done well, it connects communications objectives to business goals – helping ensure continued growth and success.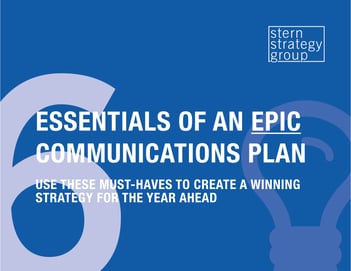 Drawn from years of industry experience, we've identified the six essentials core to your plan – and key to your organization's success:
Leveraging data effectively
Creating well-defined buyer personas
Crafting messaging that resonates
Setting measurable goals
Determining a realistic budget
Embedding agility into your plan
Strategic communications planning is part art, part science. It's a rigorous, ongoing process. Put your organization (and your career) on the path to sustained success. Our e-book gets you one step closer. Download it today.