THE ROLES OF PR AND MARKETING ARE CHANGING.
While reputation, credibility and trust have always mattered to business success, their importance and influence will never be greater than in the next 5-10 years. But how we "earn" them as public relations and marketing professionals is changing.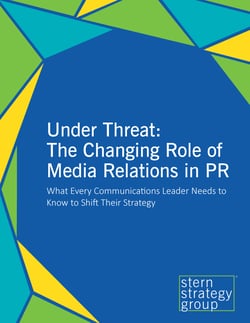 The practice of relying on the media to share your stories, boost your credibility and strengthen your reputation is under assault. We know you're under increasing pressure to deliver media results, and those results are increasingly difficult to get.
Learn how to shift your mindset about media by:

1) Building your own content empire
2) Expanding your circles of influence
3) Engaging directly with your audience
Just because media relations is no longer the headlining tactic doesn't mean there aren't effective alternatives to shaping and sharing your stories. Grab your copy to learn how to build trust, break through and develop a reputation in the new era of media relations.